Welcome to the County of Grande Prairie's Public Web Map!
Figure.1
What is the Public Web Map?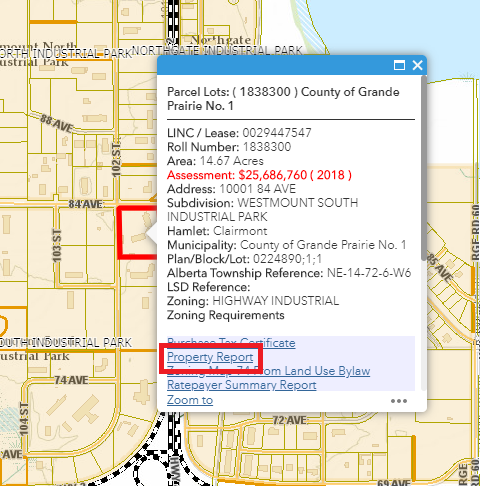 The Public Web Map is an interactive, easy-to-use web map of the County of Grande Prairie accessible to residents, businesses and organizations. The Public Web Map provides Geographic Information System (GIS) information about the County and its partner towns.
What can I do on the Web Map?
The Public Web Map has an assortment of tools that allows users to access:
Residential Information

Property Search and Reports

Rural Addresses

LSD/ATS Grid

Contact Information

Lot, Block and Plan Labels

Zoning

Fire Permits, Guardians, and Restricted Areas
Municipality Information

Aerial Photos

Points of Interest

Municipal Boundary

Recycling and Waste Management Information

Electoral Districts

Permits, Leases, and Licenses

Wapiti Corridor
Transportation Information

Road Placement

Railroads

Walking Trails
Term of Use/Disclaimer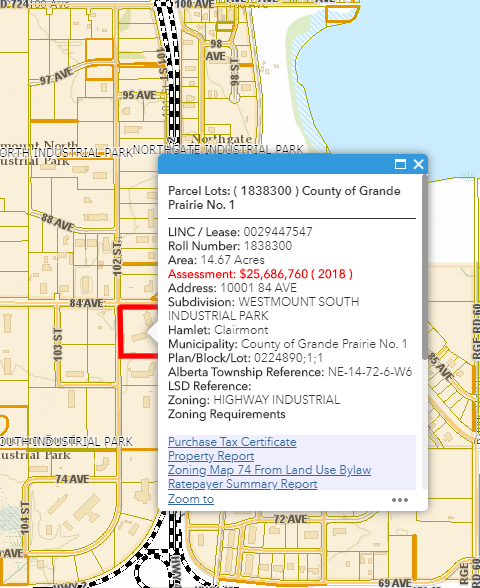 Data for the map may include inaccuracies or typographical errors. The information is provided without warranty or condition of any kind. This mapping data is for information purposes only and is not intended to act as a legal record. Any use of this data beyond that of general information should be verified by the County's GIS Services before use. If you have any questions or concerns, feel free to contact the GIS Services at GIS@countygp.ab.ca.
Continue On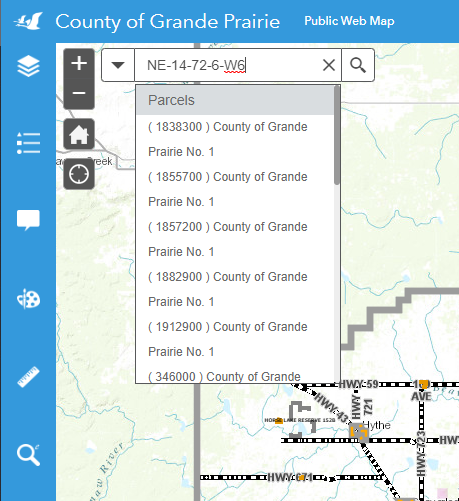 Continue on to the Getting Started document to begin your Public Web Map learning experience or click on the following link to start using Public Web Map.
County of Grande Prairie Public Web Map
Created with the Personal Edition of HelpNDoc: Create help files for the Qt Help Framework